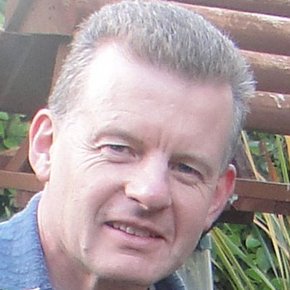 Tá Trevor Sargent mar duine des na cainteoirí a bheidh ag an Comhdháil ar a 2 a chlog an Dé Domhnaigh do Féile Na Laoch(31ú Iúil) in óstán an Abbey, Baile Mhúirne.
Our place of work: the small industrial unit, its role in Irish society today and its development in the future here. High tech/ highspec/ High quality/ High Craft. Low pollution/low intrusion/low dependence.
Rugadh Trevor Sargent i mBaile Átha Cliath i 1960. Fuair sé a chéad phost mar mhúinteoir i nDún Manmhaí in Iarthar Chorcaí.
Toghadh é mar TD i 1992 agus mar Aire Bia is Gairneoireachta i 2007 tar éis dó sé bhliain a oibriú mar Cheannaire ar an gComhaontas Glas. Thapaigh sé an deis mar Aire Stáit gairdíní bia a chur ar bun i ngach bunscoil agus a lan meanscoileanna in Éirinn.
Mhéadaigh sé faoi dhó feirmeoireacht orgánach agus spreag sé fás na margaí bia agus aitheantas do gheilleagair bhia áitiúla. Riarann sé suíomh comhairleach www.trevorskitchengarden.ie (http://www NULL.trevorskitchengarden NULL.ie/).
Is garraíodóir orgánach é anois ag Sonairte, Co na Mí, an tionad eiceolaíochta gar do Bhaile Brigín cois farraige, áit a mbíonn seastán Sonairte á riaradh aige ag Margadh Éisc agus Feirme gach Aoine.