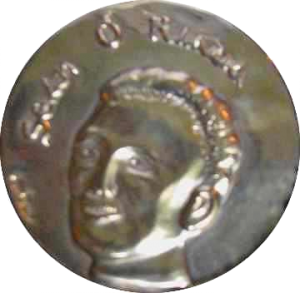 Tá Bonn Óir Seán Ó Riada le bronnadh ar an píobaire is fearr i 2018. Bronntar an bonn seo uair gach seacht mbliain. Ní mór don píobaire máirseáil chun ardán ag seinnt a rogha féin.  Seasamh agus fonn mall do sheinm agus ansan márseáil amach uaigh seo treo eile ag seinn a rogha féin arís.
Lá: Déa Céadaoin 1/8/2018 @ Páirc na Laoch Cúil Aodha
Fuirm iontrála thíos
The Seán Ó Riada Gold medal will be awarded to the best Bagpiper of 2018. This medal is awarded once every 7 years.
The piper must play their own choice and march to a platform, play a slow air standing on the platform and their own choice again whilst marching away.
Date: Wednesday 1/8/2018 @ Páirc na Laoch (The Heroes Field)
Entry form here