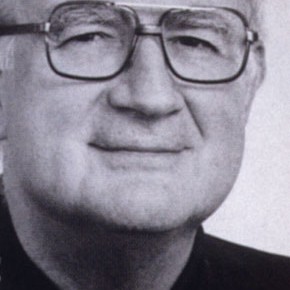 Beidh Enda McDonagh mar duine des na cainteoirí don comhdháil a bheidh ar siúl Satharn Féile na Laoch ar a 2 a chlog in Óstán Ghobnatan, Baile Mhúirne. 'An Todhchaí- The Future' is teideal do comhdháil agus beidh 5 cainteoirí ar fad ann a bheidh ag cuir comhairle orainn maidir leis an gcéad seacht mbliana eile atá ós ár gcóir amach.
Enda McDonagh will be one of the speakers at the conference that will take place the saturday of Féile na Laoch at 2pm in the Abbey Hotel, Ballyvourney. 'An Todhchaí-The Future' is the title of the conference which will consist of five speakers who will advise us on the coming seven years.
Fr. Enda McDonagh was born in Bekan, near Clanmorris, Co Mayo and had a distinguished academic career at St Jarlath's College, Tuam and at Maynooth, where he was ordained in 1955.
Following subsequent graduate work in Maynooth, he was awarded a Doctorate in Divinity and a Doctorate in Canon Law. He was appointed Professor of Moral Theology and Canon Law at the Pontifical University at Maynooth in 1958, a post which he held until his retirement from full time teaching in 1995.
He has written sixteen books and contributed to sixteen more. In the early 1960s, he founded the InterChurch Association of Moral Theology, and he is also involved with the conducting of ecumenical retreats with Church of Ireland and other Anglican clergy. In 2007 he was appointed an Ecumenical Canon at St. Patrick's Cathedral, Dublin.