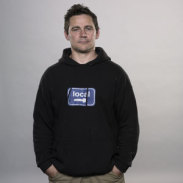 We are pleased to announce Davie Philip as another speaker at our conference "An Todhchaí- The Future", at 2pm in the Abbey Hotel in Ballyvourney.
Davie is a founder member of the Cloughjordan eco-village (www.thevillage.ie) where he now lives. He has been Education Manager for Cultivate Living & Learning (www.cultivate.ie) for 10 years and has acted as a catalyst for Transition Initiatives in Ireland and Northern Ireland (www.transitiontownsireland.ning.com ) . Davie was the driving force behind the Community Powerdown show a 10 part TV series, has developed a popular training course for local community resilience facilitators and has just completed a new short film on the topic of community resilience.
In this talk Davie Philip will explore how communities can better cope with the converging challenges facing us. Davie will introduce the concept of community resilience and use the example of Cloughjordan Ecovillage as a case study of a community building its capacity to thrive in uncertain times.