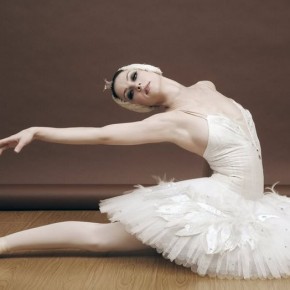 Monica Loughman is regarded as Ireland's best-known and most accomplished Ballerina.  She has four ballet schools in Dublin and other schools around Ireland have adopted her teaching model.
Monica began her ballet training aged 4 training once a week in Dublin before moving to Russia at the age of 14 to train with the Perm State Ballet School – one of the World's premier Ballet Academy's.
At 16 years of age, Monica was the only non-Russian to be offered a position with the Tchaikovsky Perm State Ballet Company. In 2002 she was promoted to the role of soloist.  She has danced principal roles in all of the major productions including Giselle, Swan Lake, Romeo and Juliet, Concerto Barroco and The Nutcracker.  To date she continues to dance with Perm State Ballet and Cork City Ballet.  Her renowned ballet training techniques are delivered through four ballet schools throughout Ireland.
Monica is now a ballet teacher in Ireland.  In 2006, having returned to Ireland from years as a professional Ballerina in Russia, Monica established her first Ballet School in Dublin, which became The Academy Of Russian Ballet in 2007.