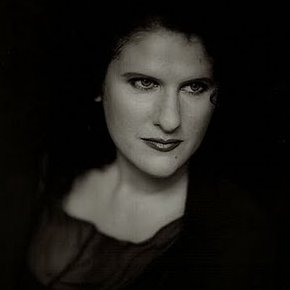 Born in Bergen in the Netherlands.
After Graduating at the Royal Conservatory in the Hague at a very young age, Judith Mok won French and Dutch State Grants to study in Vienna under Christa Ludwig and her mother Eugenia. In Paris she studied French repertoire with Pierre Bernac and Noemie Perugia. She participated in masterclasses for contemporary music by Cathy Berberian, John Cage, Karl Heinz Stockhausen and Dorothy Dorrow. She was also chosen for masterclasses by Elisabeth Schwarzkopf. Prizes followed at the international vocalist competitions in Den Bosch and Barcelona.
Her lieder, oratorio and opera repertoire led to appearances at numerous festivals including Salzburg, Edinburgh, Paris and the Holland Festival. She has worked in North and South America and in almost every country in Europe, having sung with orchestras such as London Sinfonietta, the Netherlands Philharmonic, de Nederlands Blazers Ensemble, the Mozart Players, the Freiburgerbarock and Amsterdam Baroque, and the Vienna Symphony in concert halls such as the Concertgebouw, Gewandhaus Leipzig, Queen Elisabeth Hall, Theatre du Chatelet and the Bastille, Teatro Colon Buenos Aires.
She has performed and recorded operas by Mozart, Philidor, Handel, Puccini, Richard Strauss and Wagner with conductors such as Berstein, Nicolaus Harnoncourt, Rostropovitch, Edo de Waart, Ed Spanjaard, Hartmut Haennchen, JC Malgoir and many others.
Having dedicated part of her career to contemporary music, composers such as Louis Andriessen, Gerardo Gandini, Bob Zimmerman and Jeff Hamburg have written works for her which have been recorded on CD. She was also chosen by the Oscar-winning Chinese composer Tan Dun to perform his works in several countries. She has worked with contemporary music ensembles like the Nieuw Ensemble, and l'ensemble Contrechamps in Geneve.
She sang the opening of the Musica Festival in Strasbourg (Il Canto Sospeso by Luigi Nono), in addition to creating her own a capella recital. Irish composer Elaine Agnew wrote a piece 'Snowhole' for her and the Irish Chamber Orchestra which was performed at the National Concert Hall Dublin.
Her love for chamber music led to her singing duos . This unique repertoire toured in Europe and the Americas. And has been recorded on CD. The second cd "otro cantar" was hailed by pianovirtuoso Martha Argerich and awarded 'best cd of the month' in Europe by the magazine 'Luister'. She was also invited to give a gala concert in the Concertgebouw in Amsterdam as a wedding present for the Dutch crown prince Willem Alkexander and his wife Maxima .Her last tour combined with the Trio Argentino has been hailed as a major musical event.
In recent years she has been based in Ireland, where her vocal skills have been widely appreciated by press and public alike. She has formed the Hamsa ensemble a versatile group of solo musicians with Sephardic Music at its core. Their appearances in Paris, Dublin ,together with santour virtuoso Javid Afsari Rad and Istanbul Cultural City have been recorded for by German, Turkish and Irish television .(YouTube). In the context of her Irish residence Judith Mok developed her musical and acting skills further with Molly says No! a one woman show with classical songs and written by poet/ screenwriter Michael O'Loughlin based on the novel Ulysses by J Joyce. She traveled widely with this show and will be touring the USA from June onwards till November this year. Starting at Lincoln Center New York
Judith Mok has made many television and radio recordings, including BBC, NDR, NOS, FRANCE MUSIQUE, FR3, RTÉ. She has sung and acted in several feature films with actors Eliot Gould and Jacqueline Bisset, including the award-winning Goodnight Vienna!