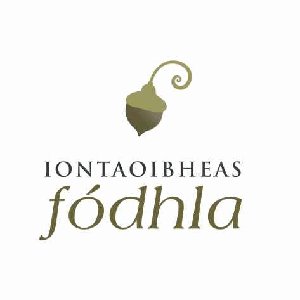 Is é an structúr atá againn ar bhuiséad agus costaisí Féile na Laoch ná go bhfuil an carthanacht Iontaoibheas Fodhla taréis an t-airigead a bhailiú agus a chur ar fáil.  Carthanacht iad seo nách bhfuil cead acu proifíd a bheith acu agus a chuireann a gcuid iarrachtaí go léir  i dtacaíocht le cultúr agus oideachas an Náisiúin Ghaelaigh.
Sampla de seo is ea a gcuid oibre ag tacú le coiste áitiúil Oireachtas na Gaeilge i gCorcaigh 2005 agus 2008 nó i dtaca le comórtas Bonn Óir Seán Ó Riada ar an gclár raidéó Cuireadh Chun Ceoil ar RnaG, nó deirí seachtainí oideachasúla le h-abhair nó daoine suimiúla máile le cultúr agus staid and Náisiúin Ghaeligh.
Tá liosta na mball agus a h-aidhmeanna le fáil ar an suíomh idirlinne.
Is iad Comhairle Contae Chorcaighe an príomh urraí agus tá an cuid eile den buiséad déanta suas le urraithe príomháideacha agus síntiúis ó Ghael Linn,  Martin Fitzgerald, Gaeltaca agus €100 ó Bhanc Aontas Éireann agus €50 ó Bhanc na hEireann
Tá Iontaoibheas Fódhla fíor bhuíoch as ucht gach síntiús, pé mór nó beag iad, tá gach pingin fíor thabhachtach na laetheanta seo.
Fáiltíon Iontaoibheas Fodhla roim tacaíocht igcónaí.  Is iad Seaic Ó Muircheartaigh Baile na nGall, Tráighlí, Co Chiarraí agus Seán Ó Liatháin, Baile Mhic Íre, Magcromtha, Co Chorcaí, na cisteóirí ar an Iontaoibheas agus is é Peadar Ó Riada an Cathaoirleach.  (www.iontaoibheasfodhla.ie)
Ní riaobh aon deontas stáit ar fáil don bhFéile seo.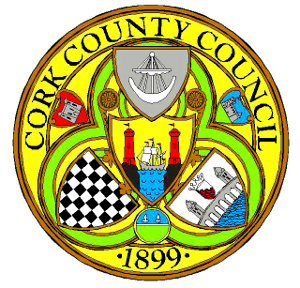 To pay for this festival, Féile na Laoch, we have utilized the services of the charitable trust Iontaoibheas Fodhla.   Iontaoibheas  Fodhla may not take profit.  Their aims and membership is published on their website.  Their brief is to further and strengthen the Gaelic Nation through culture and education.  (Gaelic Nation in Ireland, Scotland or the diaspora)  Examples of their work, was their support to the local committee of Oireachtas na Gaeilge in Cork in 2005 and 2008, or their support for the annual Sean Ó Riada Gold Medal Award on RnaG's radio program Cuireadh Chun Ceoil or various education weekends on philosophy, sociology or liturgical music.
Cork County Council are the main sponsors for this Festival and we are very gratefull to them.  The rest of the relatively small budget was made up of private contributions and checks from Gael Linn, Martin Fitzgerald, Gaeltaca and a contribution of €100 from AIB Bank and €50 from Bank of Ireland.
Iontaoibheas Fodhla is very grateful for every single contribution no matter large or small – every cent counts in these days.
Iontaoibheas Fodhla always welcomes support for it's work and it's treasurers are Seaic Ó Muircheartaigh Baile na nGall, Tráighlí, Co Chiarraí and Seán Ó Liatháin, Baile Mhic Íre, Magcromtha, Co Chorcaí.  Peadar Ó Riada is the chairman.
Their website is www.iontaoibheasfodhla.ie
There was no State sponsorship available for this Festival.