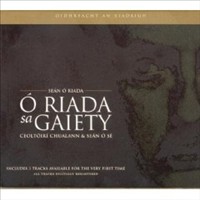 Ó Riada sa Gaiety 
Seán Ó Riada & Ceoltóirí Chualainn, remastered CD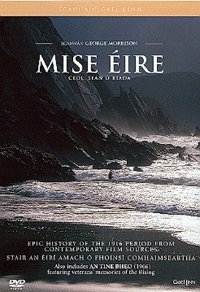 Mise Éire DVD  
Mise Éire CD  
George Morrison directed & Séan Ó Riada scored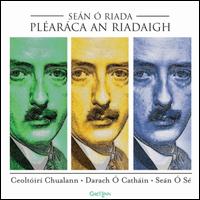 Pléaráca an Riadaigh  
This 3 CD set includes all the tracks from Seán Ó Riada's classic Gael Linn albums, 'Reacaireacht an Riadaigh' (1962), 'Ceol na nUasal' (1967) and 'Ding Dong' (1967), and features both instrumental music and singing from some of Ireland's most celebrated traditional musicians: Ceoltóirí Chualann, Darach Ó Catháin and Seán Ó Sé.
The accompanying 40 page booklet includes a retrospective essay by Peadar Ó Riada.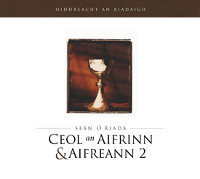 Ceol Aifrinn  
On this recording from 1969, Ceol an Aifrinn is sung by the Col Aodha Choir under the direction of Seán Ó Riada.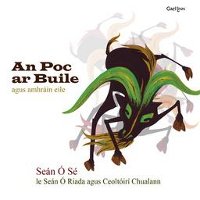 An Poc ar Buile  
Seán Ó Sé
With Sean O Riada and Ceoltoiri Chualann.
Sean O Se contributed hugely to popularising the Cork song tradition at home and abroad – this collection brings together classic tracks.
Featuring several young musicians who went on to form The Chieftains, with The RTE Symphony Orchestra and Cathal Dunne. Booklet contains song lyrics in Irish Gaelic.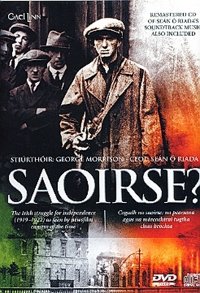 Saoirse?  
The DVD depicts the Irish struggle for independence in the years 1919 to 1922 as recorded by the newsfilm camera operators of the time and shows the part played in the political events of those eventful years by leaders on all sides, such as Eamon de Valera, Michael Collins,Tomas MacCurtain, Terence MacSwiney, King George V, and Winston Churchill. Music by Seán Ó Riada.